Firstly, Register then check your email and click the link sent to verify your registration.
Login to your account. Click Buy E-currency, fill the form then proceed to payment page.
An invoice with payment options will display,make payment pay directly with Card or Bank transfer to get instant Value.
Your account will be funded automatically and instantly in less than 15 minutes. Online transfers and bank deposits are also accepted!
NOTICE If you're buying above $200,verification of your account is compulsory. Kindly upload proof of ID and utility bill displaying your name and residential address.
The form of ID accepted are International Passport & Driver Licence.
Utility bill may be your recent bank statement, electricity bill, water bill or any document showing your name and address.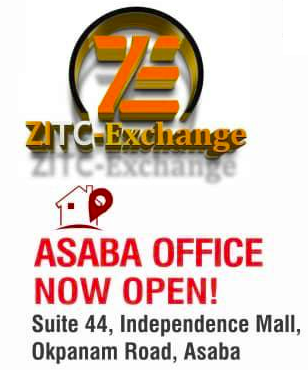 OUR ASABA OFFICE IS NOW OPEN FOR BUSINESS
We are expanding.Our Asaba office is now open for operations during weekdays between 9:00 am- 4.30pm.Walk-in at any time during this period.Thank you for your continuous patronage.